Why is this Important?
EGCO Group is aware of potential impacts on the environment and communities and gives priority to air quality management both within its power plants and surrounding areas potentially affected by the power plant's activities. Air emissions from the power plants are kept within the standards and requirements in-country and international levels. It is committed to improving the efficiency of the air quality control system of the company.
Emission Reduction Target & Performance
Emission Reduction Programs
Following best practice approaches, stack emission criteria have been determined and set as a key performance indicator for EGCO Group's power plants to control the air quality of the plants above legal standards and in accordance with the indicated level reported in the Environmental Impact Assessment (EIA). This is to ensure that the company's operation is of high efficiency and negative environmental impacts are minimized. Air quality monitoring has been undertaken on a regular basis including continuous emission monitoring via an automated system and random stack emissions monitoring every 6 months by external registered parties.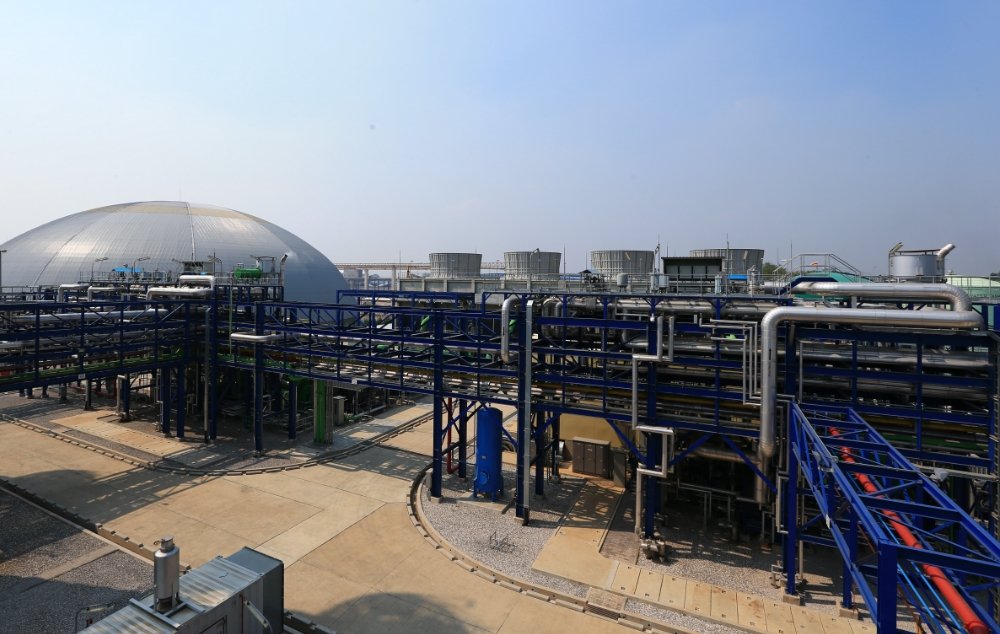 EGCO Group aims to improve its operational process to function efficiently by setting up a regular machinery and equipment testing and maintenance plan and installing modern and environmentally friendly equipment/ technology that increases efficiency for stack emission reduction at the power plants.
Policies, Requirements and Performance
Updated as of March 2023
The information reported above was prepared in accordance with the Global Reporting Initiative Standards (GRI Standards). It has been audited by an external party and has received limited assurance through the 2022 Annual Report.