Why is this Important?
EGCO Group is aware of its responsibility to manage its wastes efficiently through the improvement of its ecological economics operational efficiency on a regular basis. Resources are recognized for their values and are used to their full potential and the reuse of wastes has also been encouraged. EGCO Group has determined waste management guidelines for proper waste disposal in compliance with relevant standards, requirements, and laws to prevent potential negative impacts on the environment, communities, and value chain of the organization.
[GRI 306-1, 306-2]
EGCO Group follows 3Rs Waste Management Principle namely Reduce, Reuse, and Recycle to minimize the amount of hazardous and non-hazardous wastes generated from organization's operation to a minimum. Wastes are managed systematically through segregation, collection, transportation, and disposal. Data are collected and reported through waste management data collection system.
3Rs Principle of Waste Management
EGCO Group aims to minimize the amount of waste going to landfills and maintain a continuous waste management project, for example, waste composting to minimize chemical fertilizer usage at Khanom Power Plant, cooperation with communities to encourage the reuse of waste at Quezon Power Plant to reduce the amount of waste sending to landfill which in turn increase recycling, and using fly ash from power plant as a raw material for cement production or road reclamation.
EGCO Group is determined to efficiently minimize environmental and social impacts arose from production process. A review of waste management approaches and waste treatment and disposal contractors auditing have been conducted on a regular basis to ensure that all operational processes are in compliance with relevant regulations and requirements.
In addition, office wastes have been managed under EGCO ECOSYSTEM Project to raise awareness of impacts of wastes. Company's executives and staff are encouraged to have the mindset of volunteering in accordance with the 5th corporate core value "Stakeholder Concerns". Staff from various organizations voluntarily participate in waste segregation programs and increase the reuse of resources to their maximum potential.
Ratio of Waste from EGCO Building
from Jan-July 2021
Recyclable waste
Total Jan-July
Kg
---
Recycle rate
%
---
Greenhouse gas reduction
kgCo2e
---
Related Projects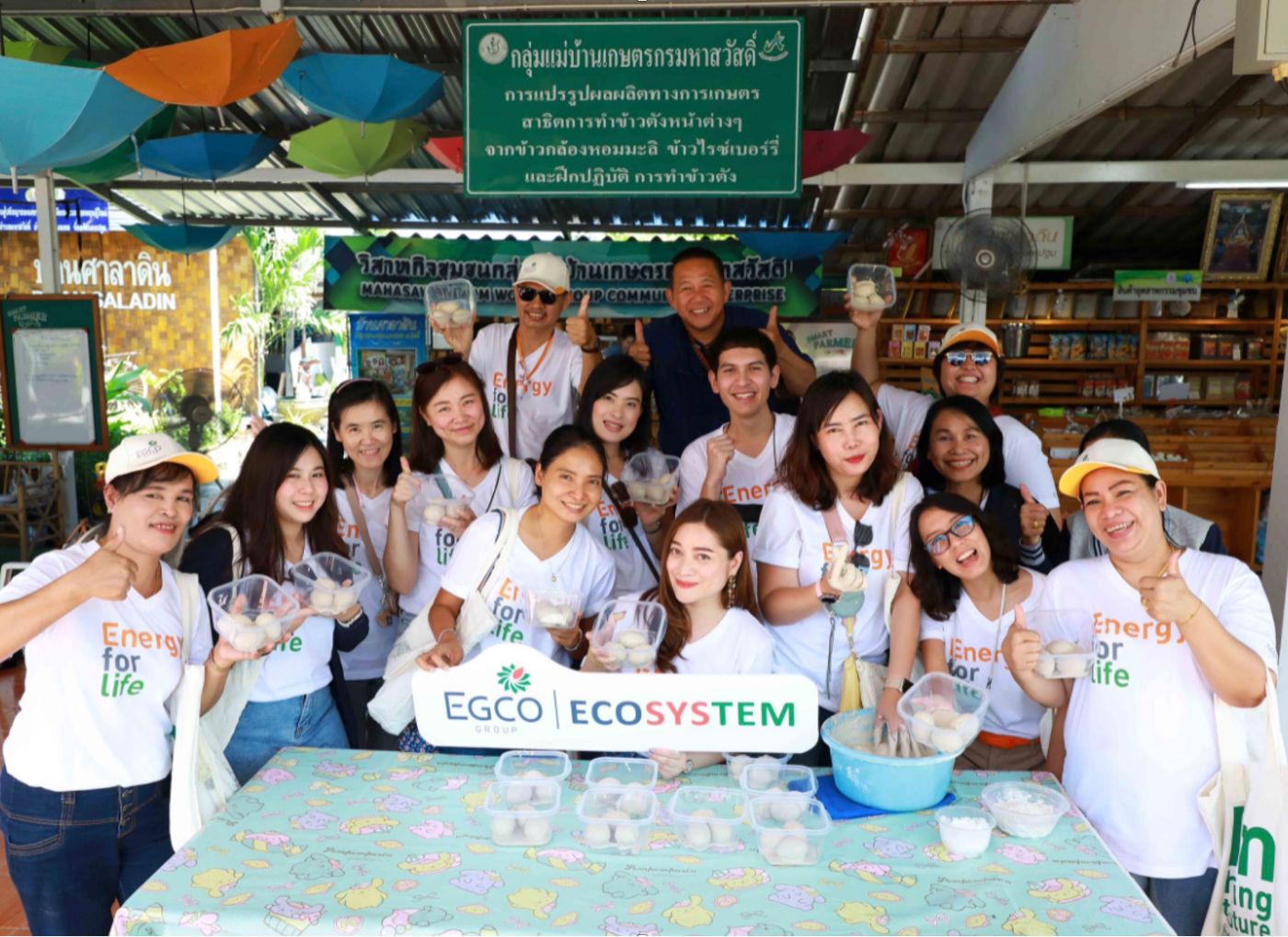 EGCO ECOSYSTEM Project
To raise awareness on waste impacts and encourage executives and staff to have the mindset of volunteering in accordance with the 5th corporate core value "Stakeholder Concerns"
View Project
Policies, Requirements and Performance