Sustainability at EGCO Overview
Why is this Important?
EGCO Group operates with a vision to become a leader in sustainable power company with consideration to environmental conservation and social development, contributing to a sustainable and stable growth. The Company is trusted by stakeholders and the public as we operate on the foundation of good corporate governance principles, have responsibilities towards every stakeholder, as well as value natural resources and the environment.
EGCO Group set its business direction for a sustainable future through new forms of energy development and investing in other businesses that meet the needs of the energy market. EGCO Group continues to manage the organization in line with current and future opportunities and challenges using the E-G-C-O strategy.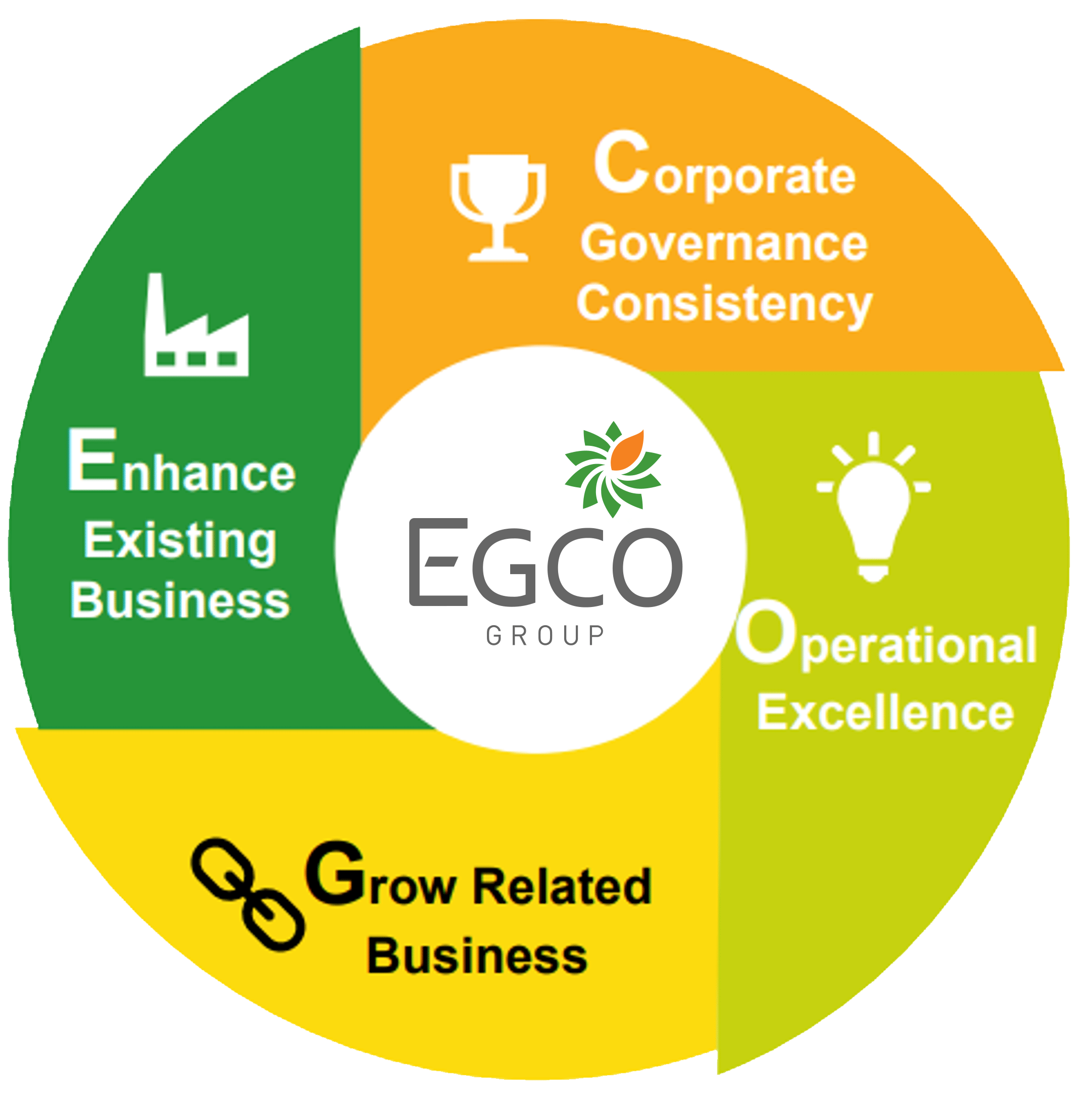 E - Enhance Existing Business
Enhance existing business for sustainability through strengthening the current electricity generation to meet demands domestically and internationally which also includes increasing the proportion of clean energy to achieve carbon neutral.
G - Grow and Seek for Energy-related Business
Grow and seek for opportunities in related business across the value chain. This includes researching new energy practices from upstream to downstream businesses and New S-Curve businesses, such as start-ups and managing investments consistently.
C - Corporate Governance Consistency
Corporate governance consistency to enhance investor's confidence and maintain the level of sustainability assessment.
O - Operational Excellence
Operation excellence through integrating innovation and technology to adapt to future work and growth as well as developing an operational plan that leads to sustainable development.
Updated as of March 2023
The information reported above was prepared in accordance with the Global Reporting Initiative Standards (GRI Standards). It has been audited by an external party and has received limited assurance through the 2022 Annual Report.