EGCO group values diversity, equality, and inclusion in the workplace and have been operating our business following the international standards regarding diversity and inclusion such as the Principles of the United Nations Global Compact (UNGC), and International Labour Organization Conventions (ILO) conventions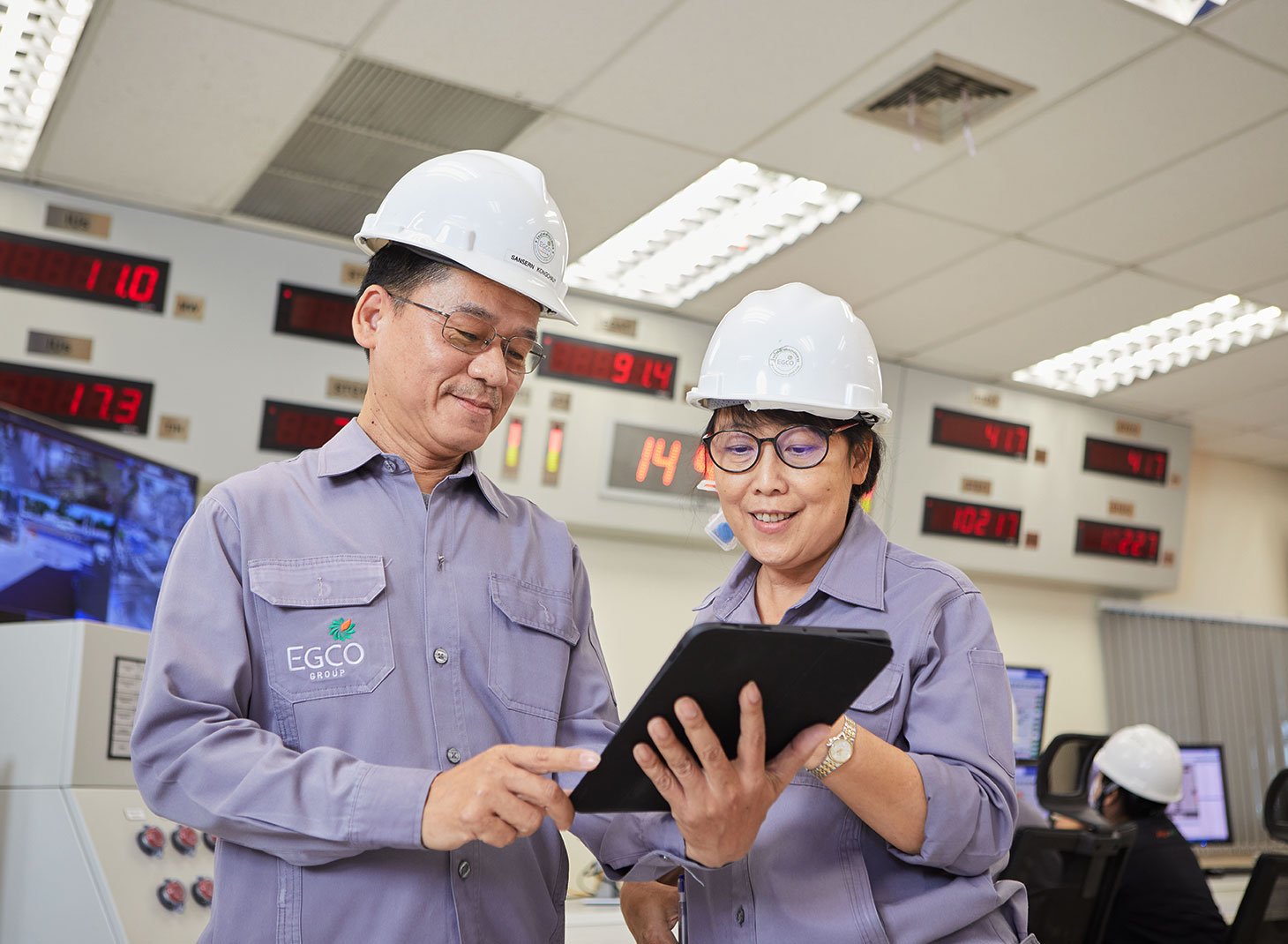 To enhance our corporate sustainable growth, resulting in retention, higher engagement, resilience and strong competitive advantage in business operations due to different but proactive perspectives and experiences
Target and Principles
Gender
Ethnicity/ Nationality
Inclusion
Target

Increase the portion of women to at least 50% for junior management, and at least 30% for all management positions, revenue-generating functions, and total workforce by 2025.
Achieve gender balanced workforce with 50% of women for target STEM-related positions which is core to business by 2025.

Create enabling conditions and workforce development to improve diverse ethnicity and nationality in all positions.

create an inclusive work environment, with particular attention to disability, LGTQI+ identification, age, language and other minorities

Principles

Promote Diversity & inclusion culture to enhance EGCO Group with directors, executives and employees, who are experts, equipped with skill, knowledge, competency, and experiences in necessary areas to EGCO group, which consider as a major force leading EGCO group to sustainability

Create and maintain our workplace environment that encourages compassion and open-mindedness, reinforcing our commitment to a culture of inclusivity
Provide equal opportunity at all level in every country we operate

Continuously improve diversity and inclusion indicators
Expand education on Diversity & Inclusion within EGCO Group in the form that best fits our specific culture and business.