Power Generation Stability & Capability
Why is this Important?
As Thailand's major power generation company, EGCO Group is committed to enhancing its potential and availability of electricity generation capacity toward ecological economic excellence in the energy infrastructure business, focusing on the investment in high efficiency, low pollution power sources including clean fuels, low carbon energy, and other renewable energy.
To ensure the achievement of the power generation plan and the electricity is continually delivered as committed in the agreement, EGCO Group has increased its generation capacity in line with government policy to maintain the country's power stability, as well as respond to the demands of customers and electricity users. Apart from power generation from diverse types of fuel, EGCO Group has decentralized its energy generation centers via investment in power plants of various generation capacities both in Thailand and other countries.
Stakeholder Impact on Material Topics
Availability and Reliability Target
Long Term Target
2027 Target: Plant availability

2027 Target: Plant Heat Rate
2022 Target
Plant Availability

Plant Heat Rate
2022 Performance
Plant Availability

Plant Heat Rate
* Performance includes EGCO Group's subsidiaries and 100% joint ventures
Excellence Generation, Reliability and Availability
EGCO Group aims to enhance its electricity generation capacity to become a power producer excellence by seeking new efficient and environmentally friendly technology for its production process, for example, adopting technology solution TOMONI™ at Khanom Power Plant that enhances the efficiency and effectiveness of the power plant by increasing the temperature of exhausts from gas turbine, reducing energy consumption, and speeding up the response for any problem, thus increases machine reliability and avoids unplanned shutdown. In addition, EGCO Group has monitored the efficiency of machinery operation at each power plant constantly to maintain production efficiency of the plants and has set availability control value as a key performance indicator (KPI) of power plants which is also used for evaluating the performance of staffs at the power plants.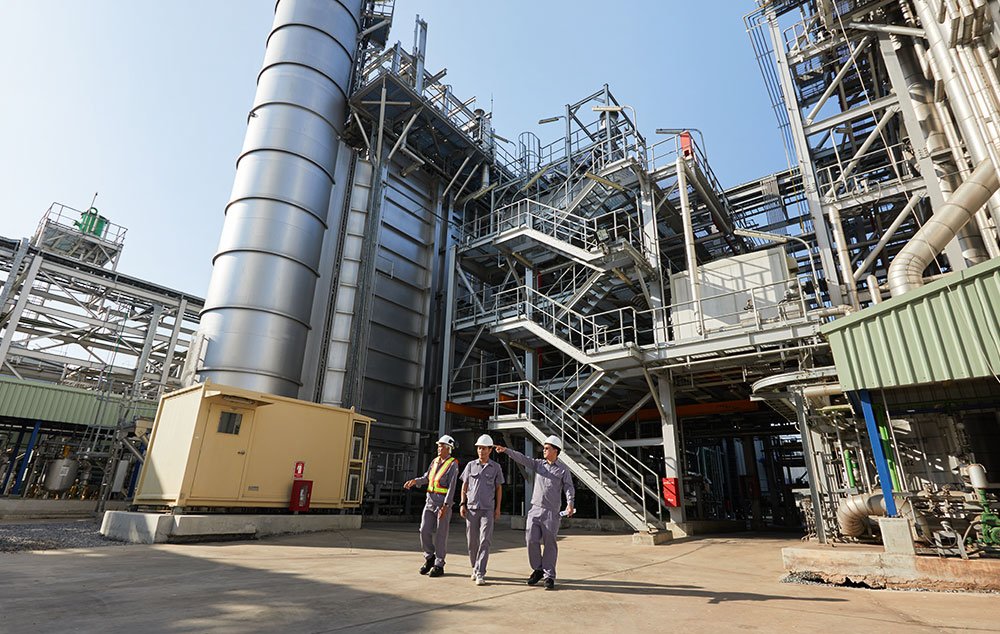 Performance Data
Updated as of March 2023
The information reported above was prepared in accordance with the Global Reporting Initiative Standards (GRI Standards). It has been audited by an external party and has received limited assurance through the 2022 Annual Report.