EGCO Group Supplier Day 2021
Sustainably Growing Together
On 1 December 2021, EGCO Group arranged EGCO Group Supplier Day for the 4th consecutive year to encourage its suppliers in following sustainable development practices and supply chain management to the highest efficiency. It focused on raising the awareness and risk reduction on environment, social, and operational management which are the issues that have always been cooperated by the suppliers.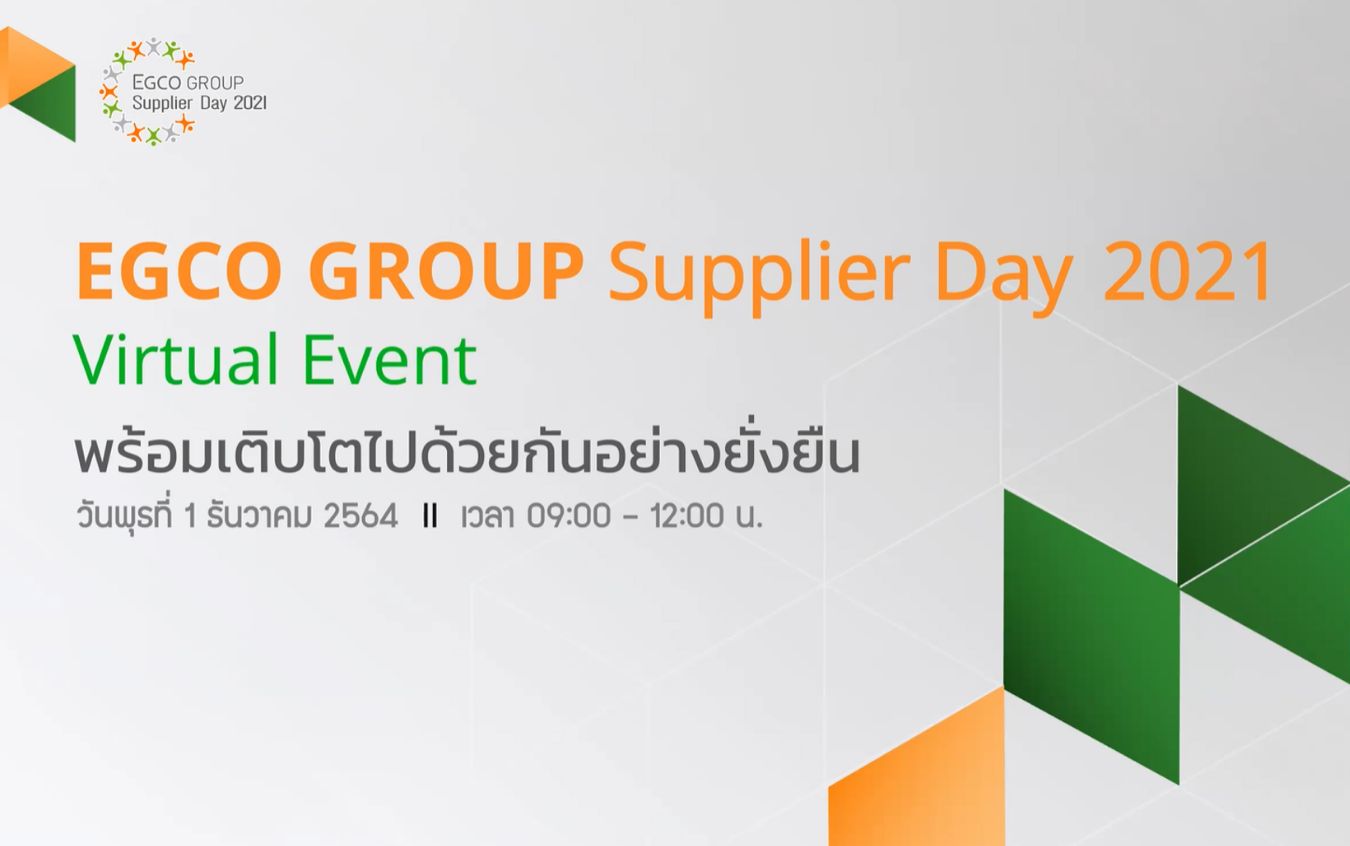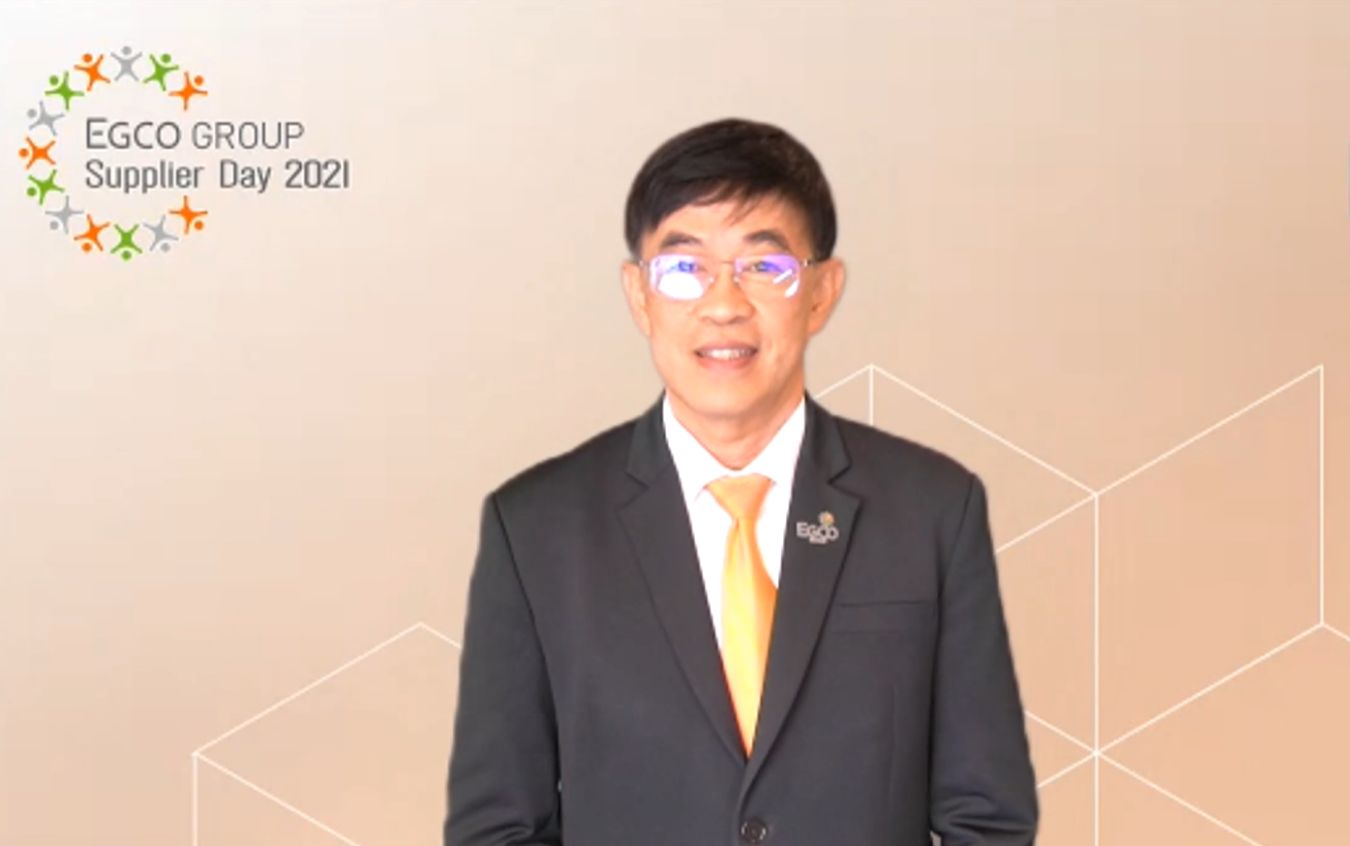 Due to Covid-19 pandemic situation, the 2021 EGCO Group Supplier Day was conducted as virtual event to maintain the relationship with the suppliers continuously. Interactive activities with suppliers were encouraged through the review of supplier code of conducts to exchange sustainable management experiences, as well as building knowledge and understanding about useful issues that could apply to their businesses as appropriate including:
In addition, EGCO Group has awarded the certificate to the supplier receiving highest annual audit score that has a remarkable sustainable operational standard, which could be a good example for other suppliers.