EGCO Support COVID-19
The spread of COVID-19 has affected the economy and society at large. The health departments and related agencies have worked hard to deal with this situation. Throughout the years, EGCO Group has had a policy of helping and supporting the operations of various sectors. Both the public and private sectors have continuously dealt with the COVID-19 crisis to solve problems and alleviate the situation for Thailand to pass through this crisis.
Since the start of the COVID-19 epidemic in 2020 to the present, EGCO Group has been working alongside medical personnel and Thai people through the COVID-19 crisis by donating money and providing medical equipment necessary to care for and treat patients. Together with support all sectors valued over 50 million baht, focusing on three main areas as follows: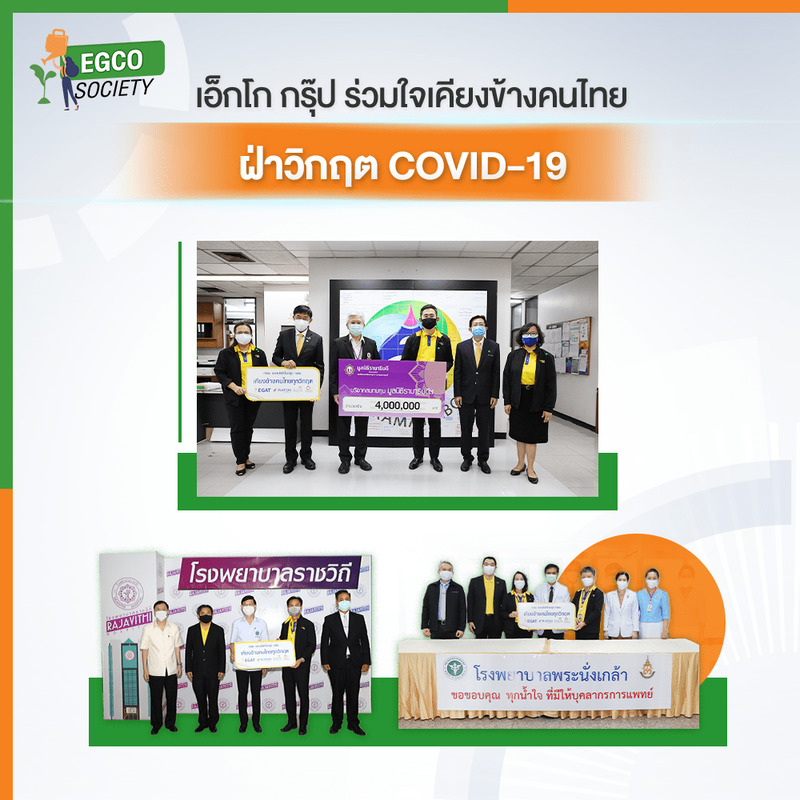 Strengthen the front-line personnel
especially medical personnel who must always be prepared to deal with patients, possess the necessary medical equipment and self-protection equipment to be ready for the duty.
Donate money to help hospitals that are the leading centres for treating COVID-19 patients nationwide, including hospitals in various regions, both in areas where EGCO Group operates power plants and in provinces with the highest number of cases in the country.
Procure medical equipment, support the operations of the medical team and medical personnel to perform their duties with maximum flexibility and safety.
Support Innovation Fund Faculty of Engineering Chulalongkorn University Build robots and medical support devices under the project "CU-RoboCOVID"
Set up a bed to move negative pressure patients.
Donate UVC lamps through the Ministry of Public Health to make a sterilization cabinet for masks with UVC light and delivery to hospitals across the country.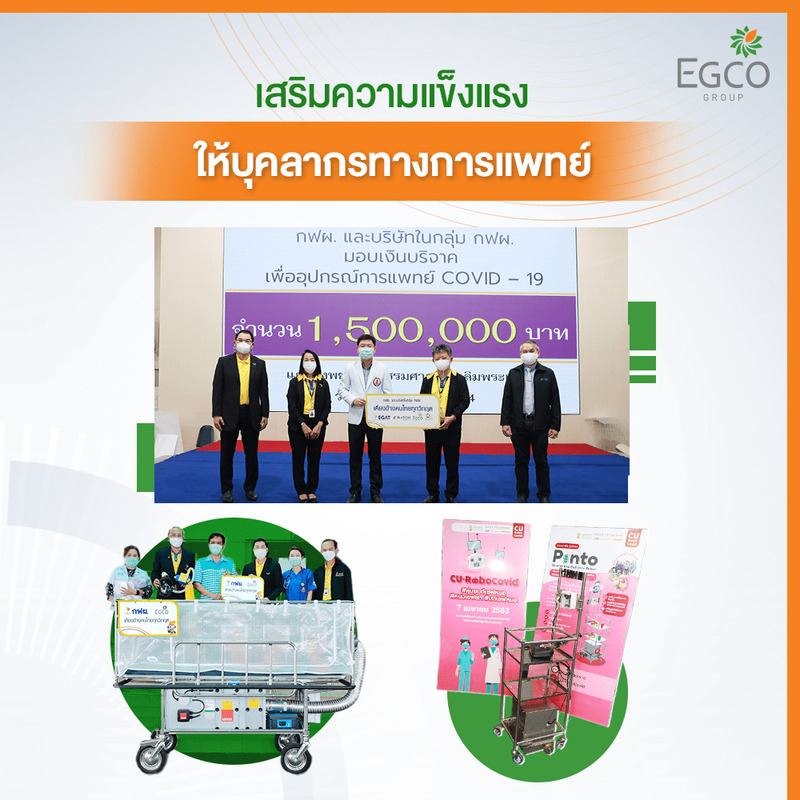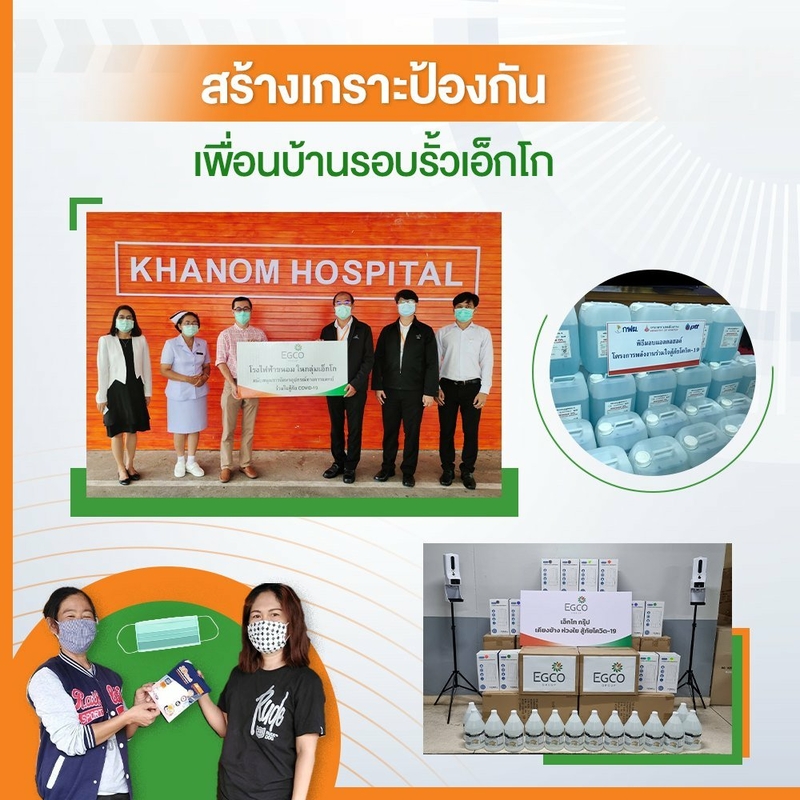 Build a shield to protect neighbours around the EGCO Fence
by helping communities in the areas where EGCO Group operates or having a power plant, Local Hospitals, Health Public Centres, volunteers and youth by providing financial support and donating self-defence equipment.
Together with EGAT to provide alcohol under the project "Energy Unite to Fight COVID-19" for more than 9,800 sub-district health promoting hospitals nationwide.
Support self-protection equipment amid the epidemic situation, such as masks, Face Shield
Support thermometer and alcohol gel for schools and child development centres in 85 different regions.
Support the vaccination mission to build immunity
EGCO Group supports the operation of the Vaccination Service Centres; we believe that the immunization mission is one of the keys to stopping the spread of COVID-19 and will help spread the vaccine to the people quickly.
EGCO Group is also committed to helping various agencies continuously with the mission of helping stop the spread of COVID-19 and supporting the Thai people and Thailand to move through this crisis together quickly.